A Kisoboka SCOBA group member checks her savings using a mobile phone while in her retail shop in Mayira community
In Partnership with the Roddenberry Foundation, we are bringing Digital Financial Inclusion to the SCOBA members in remote rural areas of Uganda. 61% of our beneficiaries have so far been onboarded onto our mobile digital platform. With this development, members can access information on their saving and apply for loans using their mobile phones wherever they are.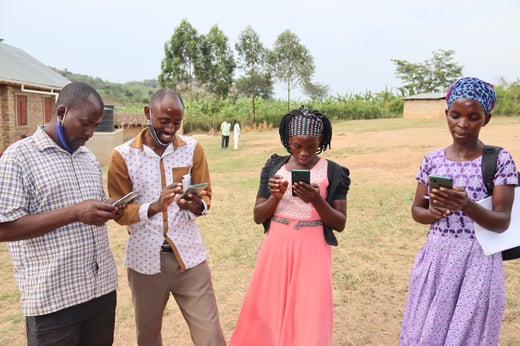 In picture above, SCOBA group leaders at Kibimba Primary School interacting with the Mobis app they use to manage group's operations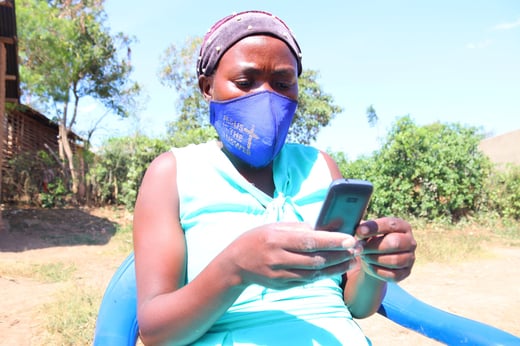 In picture above, a SCOBA member in Lwengyenyi community checks for her saving using a USSD code on her small feature phone
This Nurse uses our digital app to manage the SCOBA Group operations.

Beyond her work as a professional Nurse at a public health center, she serves as a secretary of the SCOBA group in her community and uses the digital app installed on this phone to manage group records and operations. This has enabled digital financial inclusion for the unbanked in her rural community and many others, thanks to Roddenberry Foundation support.